Fri 17 Aug 2012
That all-around bon vivant and right good writer has two new novels out, both of them the first in projected series: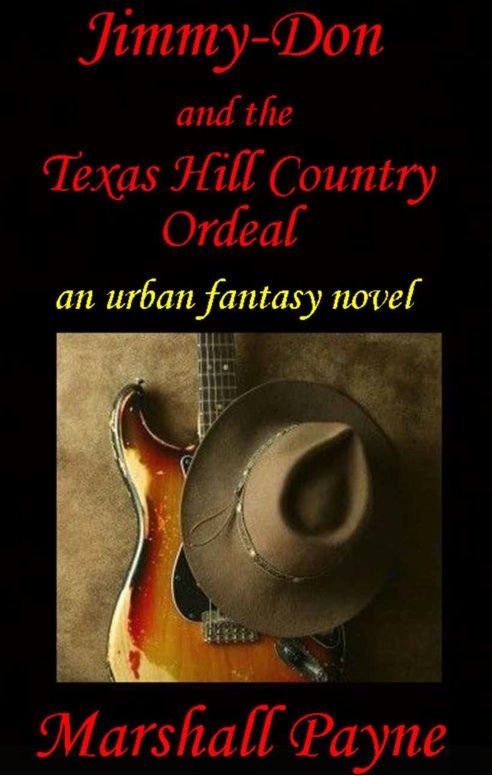 JIMMY-DON AND THE TEXAS HILL COUNTRY ORDEAL – Book 1 in the Jimmy-Don/DHSL series
Right before leaving Nashville with his tail tucked between his legs, Jimmy-Don Autry picks up a stray piece of magic on his boot. His career as an outlaw country singer temporarily in the toilet, he returns to his hometown of Kerrville, Texas to lick his wounds. But when every magical gangster in South Central Texas becomes interested in him, he finds himself on the run, unaware that hidden in his custom-made cowboy boots is the legendary Kraftkugel, the power orb of German kobolds.
Destina Garza is not only an agent for the DHSL–the Department of Human and Supernatural Liaisons–in San Antonio, she's also a poly-supernatural: a shapeshifting sorcerer/witch. When the Department's augury team begins tracking a ne're-do-well country singer's activities, Destina is assigned to get to the bottom of why various criminal groups are out to get Jimmy-Don. Having had a bad experience with a live-in boyfriend/musician, her patience for this Texas musician and his unorthodox ways is strained. And when it seems every thaumaturgic bad seed in the city is thrown into the mix, she wonders if she'll live long enough to be promoted to district supervisor in the male-dominated DHSL.
Book One in The Battle for Amel-Gar series
The kingdom of Amel-Gar is at war. And Amel-Gar's rulers seem to have forgotten that unpopular wars often spawn revolutions.
Aeons ago dragons reigned in Amel-Gar. Today, Ziane Kont controls the precious J-fuel necessary for the war effort, secretly extracted and synthesized from the underground bones and magic of J-mu and her dragon weyr, the greatest of their kind. Now the spirit of J-mu lives on inside Ziane, forcing her to morph into dragon form, a curse soon to be passed down to her daughter.
Nineteen-year-old Lana Kont is in love with Dallon Jaser, her freshman history professor. But when her mother orders his execution, mother and daughter are pitted against one another as they bend the pollution-based sky-haints to assume dragon form and wage war in the sky.
Corona is a half-haint, an incorporeal being in constant danger of slipping off this mortal coil. When she becomes involved with the revolutionary group, the Agony Underground, she is caught between Lana and Ziane in their struggle for supremacy―a struggle that could destroy Amel-Gar itself.