Mon 5 Jun 2017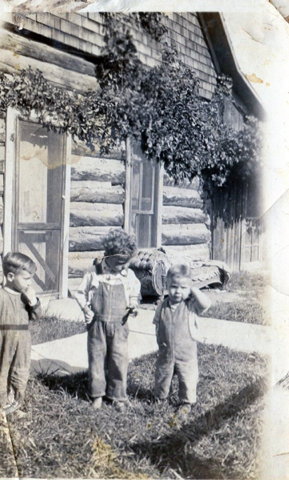 Let me Thread you a story… (1-12)
Ned Riskom said as how he'd seen a leshy down Woodward Lane way. He's usually sober as a church mouse. Not like him to spread tall tales.
Then again he did once say as how he'd met the Queen of Sheba coming out of Bar-Bar's Ice Cream Parlor & that sounded a bit off the mark.
Bar-Bar herself didn't mention the Queen. Then again, Bar-Bar once served a cone to Vice President Gilroy and didn't know him from Adam.
Vice President Gilroy allowed as how he'd never tasted finer rocky road in his life. Nice man. Him and his puppy, Adam.
We're always glad when Big People come through to visit us Little People. Makes us know we're not totally alone out here on the fringe.
So, back to Ned's leshy. Trapper Bruce went down there to check things out but Woodward Lane can sometimes be downright weird.
By the time Bruce got there, the elms had crossed the lane to have words with the oaks and there was an all-out tree war going on.
'Spose one of them tree-shaper leshies could have had something to do with that, if more than one of them was walking Woodward Lane.
I hear they fight to protect their territory. And they can take the shape of anything. Nobody remembers elms on Woodward Lane before.
Bruce hightailed it out of there cuz the branches was flying like javelins & he didn't fancy getting impaled for somebody's else's war.
Ain't none of us worked up the nerve to go down thattaway to see how the chips have fallen. Like I said, Woodward Lane is weird.
These tales can also be found on Twitter: @downportalville
No Responses to " Down Portalville Way: Leshies "